Today News Update 2 September 2020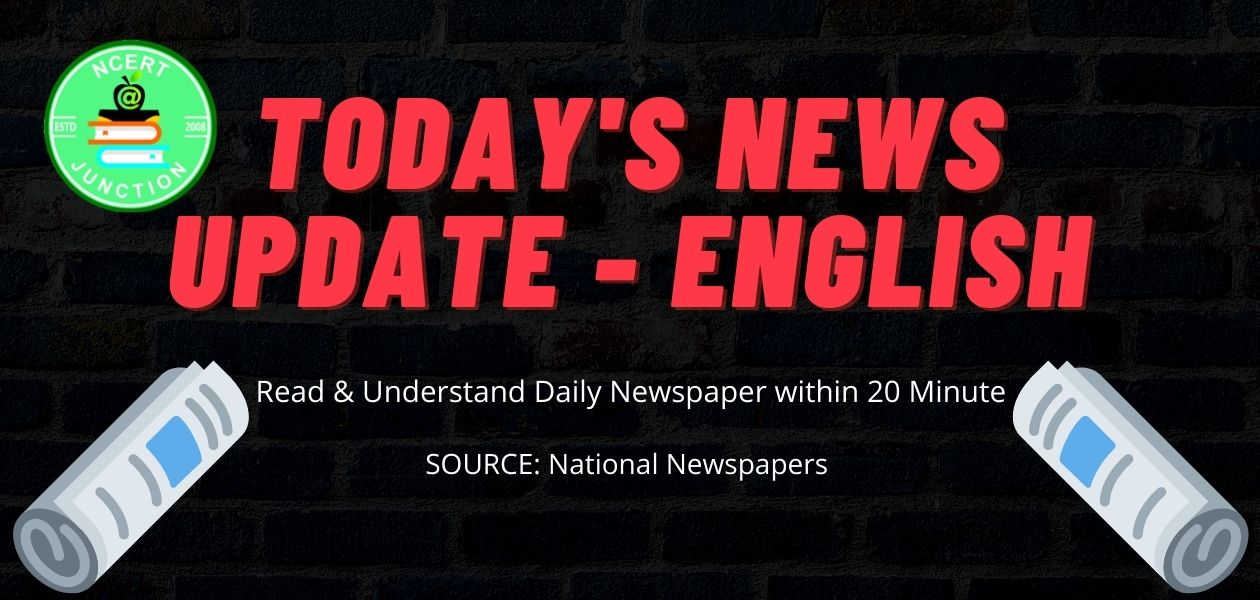 Today News Update 2 September 2020
1- Indra Exercise: Between India and Russia Navy.
– 4 to 5 September in the Bay of Bengal.
2- One Nation One Ration Card Scheme:
– Applicable in Ladakh and Lakshadeep.
– Government plan? – Aim to connect all states and UTs by 2021.
3- unlock – 4:
– Weekly detention in UP only on Sundays.
– Mandatory for E-Pass was also abolished in Maharashtra.
4- For the first time in Srinagar, a woman officer was entrusted with the command of counter-terrorism operations.
– Charu Sinha: He has been appointed IG of the Srinagar sector of CRPF. She is the second woman in the army to have the privilege of becoming a military officer.
– Sonali Kumar Mishra: First woman officer. He was appointed as IG in BSF.
5- Central Pollution Control Board released – AIR QUALITY INDEX
– It covers a total of 112 cities of the country, out of which the air quality index of 110 cities is below 100 because of the clean air environment in these cities. These include cities like Delhi, Noida, Greater Noida, Ghaziabad.
– Varanasi and Talcher are two cities whose air quality index has been reported more.
6- Mobile service provider companies will be able to pay AGR in 10 years.
– The Supreme Court has said in its decision that companies like Vodafone-Idea, Bharti Airtel, Tata Teleservices will be able to pay their outstanding AGR (Adjusted Gross Revenue) in 10 years. At present, it is also asked to deposit 10% of the total dues by 31 March 2021.
Let us know what is Adjusted Gross Revenue (AGR)?
– The concept of AGR was developed under the New Telecom Policy of 1999. According to this, companies have to pay the license fees and usage fees of the allocated spectrum as revenue share.
7- There cannot be a formula for loan moratorium for everyone.
– Loan moratorium ie postponement of loan installment, but as per RBI circular, loan holders who fulfill the conditions can get the benefit of the moratorium for two more years.
There are mainly three categories of borrowers: (i) Corporate loan  (ii) MSME loan   (iii) Private loan
– They all have different problems. Hence the solution cannot be the same.
——————————————————————————————————————
For Yesterday News 1 September 2020: Click Here
आज की खबरें || Today News 2 September 2020:
Please forgive if grammatical inaccuracy remains due to any word being wrong while typing news.