Today News Update 1 September 2020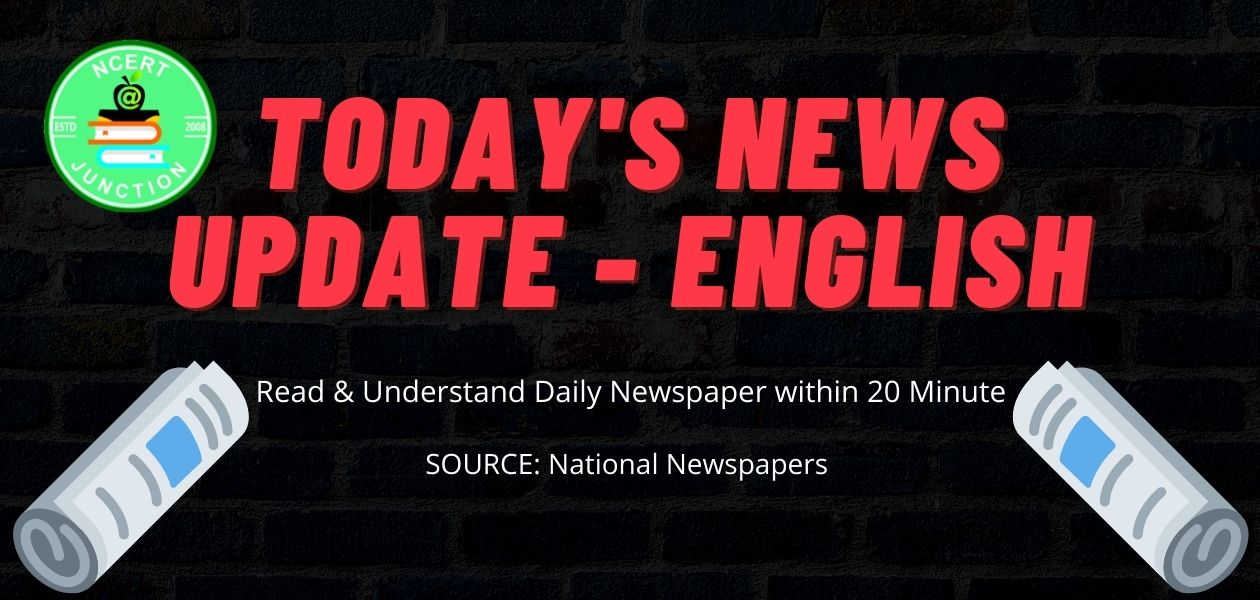 Today News Update 1 September 2020
1- Former President and Bharat Ratna Pranab Mukherjee passed away: on 31 August 2020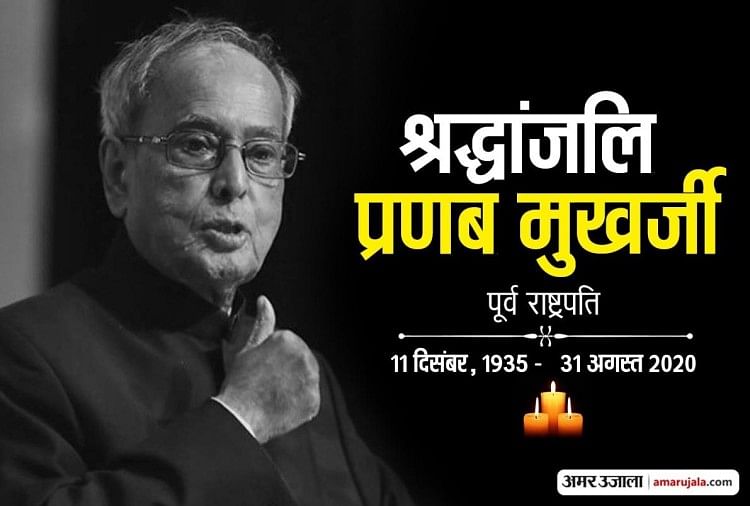 - Born - On December 11, 1935, he became the 13th President of the country from the Congress seat. He had also taken over as the defense and finance minister.
- He was admitted to the military hospital of Delhi from August 10, due to the operation of blood clot in his brain.
- The central government has declared a 7-day state mourning.


2- The decision of the 5-member bench of the Supreme Court regarding reservation in PG to doctors:
– There is no restriction on the provision of reservation by the State Government for the admission of doctors in government jobs to PG in medical jobs.
– State governments can fill bonds on the condition of service in rural, remote, and difficult areas. – In 2016, in the decision of Uttar Pradesh VS Dinesh Singh Chauhan, a bench of 3 judges disagreed on any such provision.
3- Supreme Court fined Prashant Bhushan: 1 (one) rupees 
– Let us tell you that SC had filed a case on him, pleading guilty to contempt of court in Prashant Bhushan. During the hearing, Bhushan was also given an opportunity to admit a mistake and apologize. Therefore, the Supreme Court has given this symbolic decision as a punishment on them. – Jail for 3 months for non-payment of fine (1 Rs) and ban of advocacy for 3 years.
4- The only school will be able to take tuition fees – in Delhi
– The Delhi government has said in its decision not to charge any fees other than school tuition fees. – No increase in tuition fees can also be made.
5- Delta ranking of aspiring districts in the month of NITI Aayog:
(i) Sonbhadra (UP)                    (ii) Darang (Assam)                       (iii) Mamit (Mizoram)
– Aspirational District Program: NITI Aayog started this in January 2018. Objective: To bring changes in districts that have made relatively little progress in major social sectors. It focuses on 6 areas – Health and Nutrition, Education, Agriculture and Water Resources, Financial Inclusion, Skill Development, and Infrastructure.
7- The country's first female cardiologist – Dr. Sivaramakrishnan Iyer
– Degree – God Mother of Cardiology (1992)
– Has died at the age of 103.
8- A major attempt of Chinese incursion on LAC in East Ladakh has failed
9- Loan Moratorium Expired As of 31 August
– there was an exemption in EMI payments.
– In such a situation many MSMEs are likely to have NPAs.
10- Adani Group will buy a 74% stake in Mumbai Airport.
11- Stock market volatility and Sensex fall:
– There are two main reasons
– news of clash with Chinese soldiers and the fall in the value of rupees.
——————————————————————————————
Today's news || Today News 1 September 2020: If a word goes wrong while typing news, there is a grammatical inaccuracy, please forgive.
⇒⇒⇒⇒⇒ Follow us: ⇒⇒⇒⇒⇒
♥ Facebook: – https://www.facebook.com/ncertjunction/
♥ Skype: – https://join.skype.com/Y0n7PswqY6Q7
♥ Zoom: – https://us04web.zoom.us/j/2084819455?fbclid=IwAR2NrIvKhl2kS2XovRm1VxCiqQ-_h4yO3rplh2ya1icKAaXIWm16TNhhBb4#success
♥ Twitter: – https://twitter.com/Ncertj
♥ Linkedin: – https://www.linkedin.com/in/ncert-junction/
♥ Telegram: – https://t.me/NcertJunction
♥ Pinterest: – https://in.pinterest.com/junction0696/boards/
♥ Website: – http://ncertjunction.com
♥ Facebook: – https://www.instagram.com/ncertjunction/
♥ Youtube: – https://www.youtube.com/channel/UCzL2Gfk8bnHmkCe358gcAQg?view_as=subscriber
♥ WhatsApp पर +91 95401 77026 से चैट करें : https://api.whatsapp.com/send?phone=919540177026&text=I%27m%20interested%20in%20your%20course%20for%20sale&source=&data=&app_absent=