Home Tuition Provider in Greater Noida | Tutor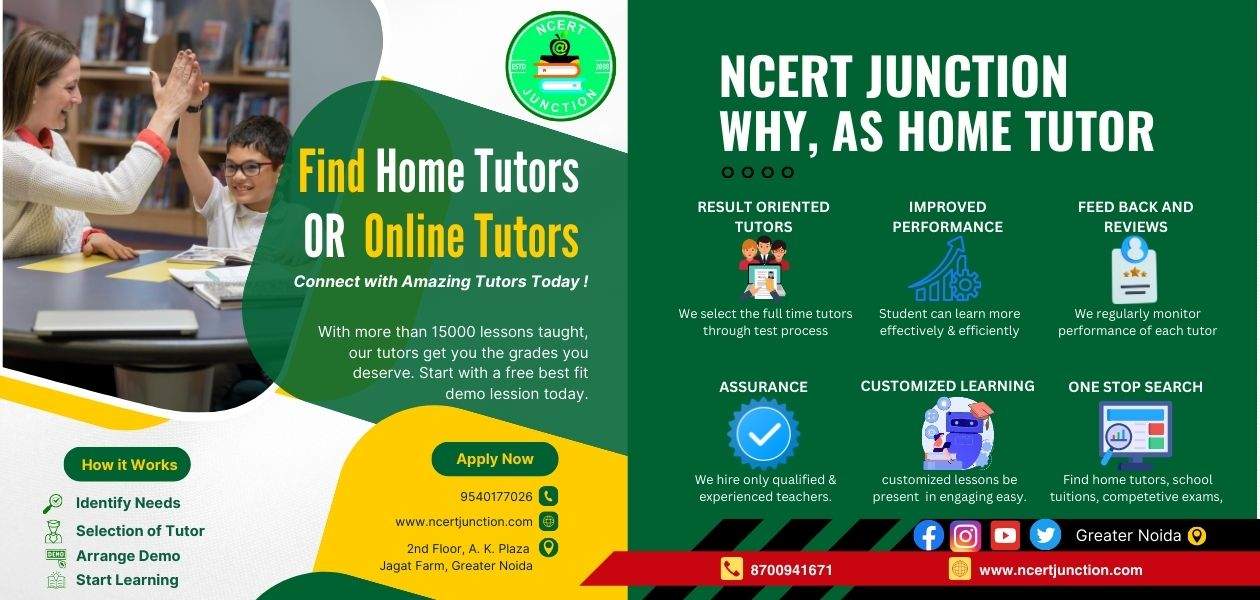 Home Tuition Provider in Greater Noida | Home Tutors
NCERT Junction is a trusted and reliable home tuition provider for several reasons:
1. Expertise in CBSE/NCERT Curriculum: NCERT Junction specializes in providing tuition for students following the NCERT curriculum, which is widely used in schools across India. They have a deep understanding of the syllabus, textbooks, and exam patterns prescribed by NCERT.
2. Qualified and Experienced Tutors: NCERT Junction carefully selects tutors who are highly qualified and experienced in their respective subjects. These tutors have a strong academic background and possess the necessary skills to effectively teach students according to the NCERT guidelines.
3. Personalized Attention: Home tuition allows for personalized attention, which is crucial for students to grasp difficult concepts and address their individual learning needs. NCERT Junction ensures that tutors focus on the specific requirements of each student, providing them with a conducive learning environment.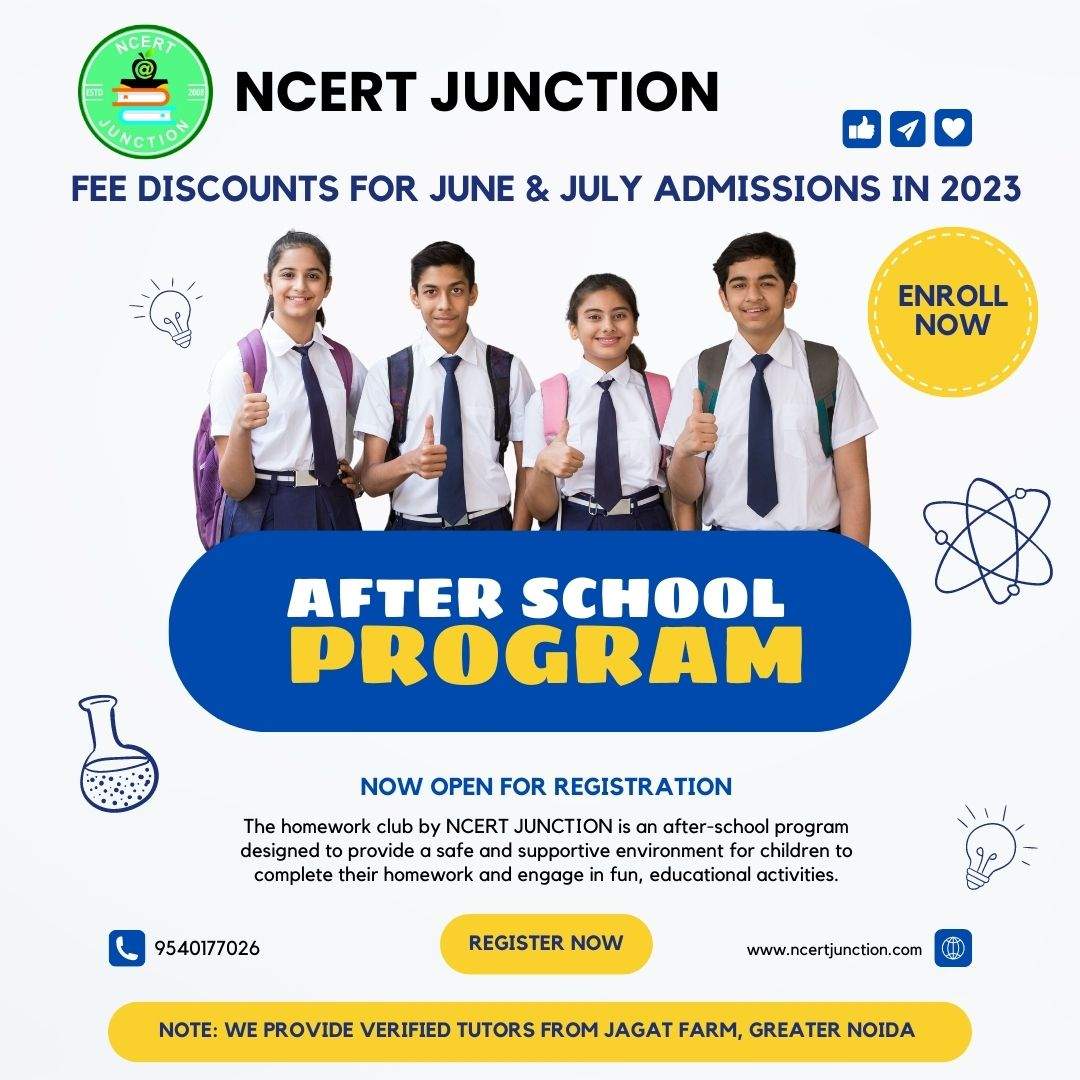 4. Convenience and Flexibility: By choosing NCERT Junction as a home tuition provider, students and parents can enjoy the convenience of learning from the comfort of their own homes. The flexibility in scheduling enables students to plan their study sessions according to their preferences, reducing unnecessary travel time.
5. Comprehensive Learning Support: NCERT Junction aims to provide holistic learning support to students. In addition to regular tutoring sessions, they may offer additional study materials, practice exercises, mock tests, and doubt-clearing sessions to enhance the learning experience and help students perform better in exams.
6. Track Record of Success: NCERT Junction has a track record of helping students achieve academic success. Many students who have received tuition from NCERT Junction have shown significant improvement in their performance and have obtained excellent results in their exams.
7. Affordable Pricing: NCERT Junction strives to provide quality education at an affordable price. They understand the financial constraints that some families may face and offer competitive pricing options for their home tuition services.
Overall, NCERT Junction's focus on the CBSE/NCERT curriculum, qualified tutors, personalized attention, convenience, comprehensive learning support, track record of success, and affordability make them a preferred choice for many students and parents seeking home tuition services.