Tuition Jobs in Greater Noida | 9540177026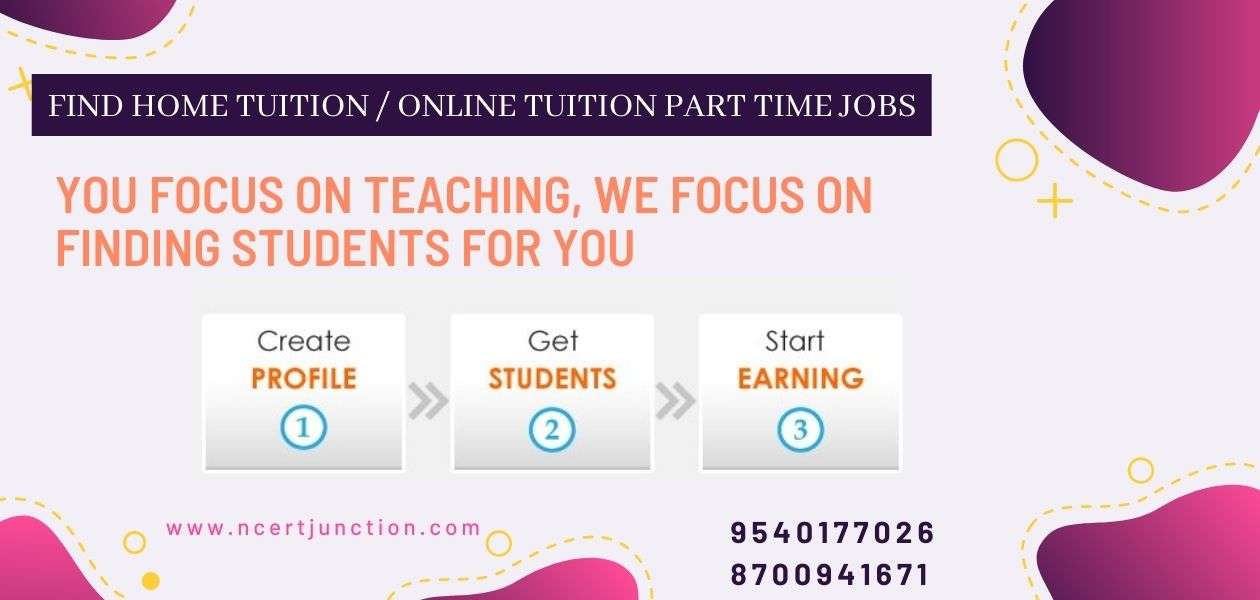 Tuition Jobs in Greater Noida
If you want to be a tutor, only one thing is required – your passion towards teaching. What ever you know, you can teach it to others and earn money. Just as there is no shortage of teachers, there is no shortage of fallen people (students) who wants to study.
NCERT JUNCTION, is the coaching center located in Jagat Farm, Greater Noida. We are also providing experience tutors for home tuitions since 2008 in Greater Noida locations. If you are looking home tuition/Part time teaching jobs in Greater Noida, then you can register with us. 
We offer continuous and decent assignments matching your preferences and teaching experience that will keep you busy in teaching almost throughout a year.
We value our relations with our tutors. We offer challenging and well paying assignments to tutors who work with us for long depending on their performance.
If all this appeals to you and you want to choose tuition as a career matching your caliber and location choices, then give us a chance to prove it by registering at:
Please Register here and get lots of Tuition opportunity.