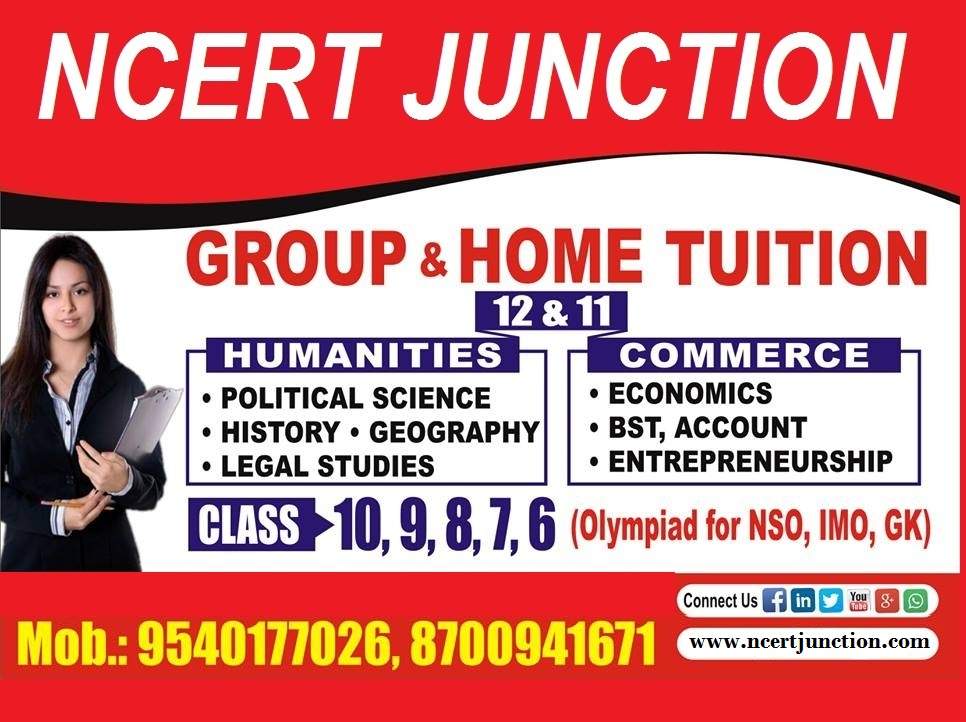 Welcome to NCERT Junction, We are perfect to provide best home tutors for economics, history, political science, geography, legal studies.
both streams like – Humanities, Commerce.
benefits to join home tuition:
-> one to one communication.
-> Time, which is suitable to student.
-> personal doubt solve. etc.
-> Reasonable price.
Call: : 9540177026