Economic Development For Class 10
COURSE DESCRIPTION
Dear Students, This course is designed for Class 10th students. But it is like a foundation course for SST so it is very important for those students who want preparation for civil services & want to appear in humanities stream after 10th. With this course you can strong your basics in history, civics, geography & economics.
COURSE CONTENT:
Development.
Sectors of the Indian Economy.
Money and Credit.
Globalization and the Indian Economy.
Consumer Rights (To be used only for Project Work).
To join Crash Course: Click Here or call 9540177026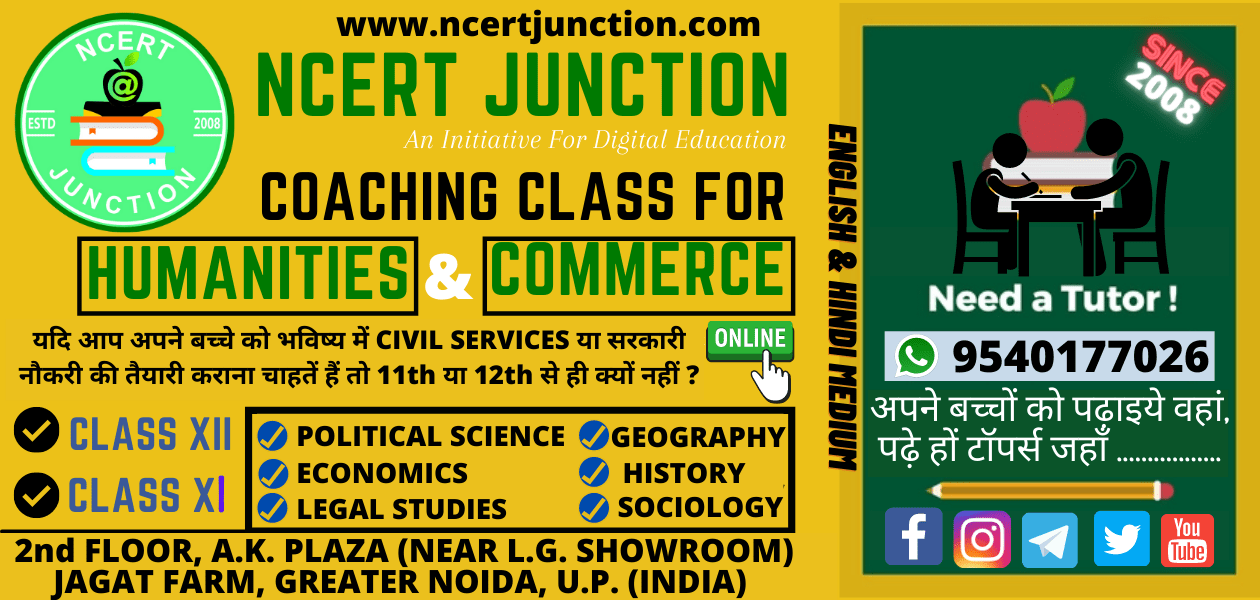 ---
⇒⇒⇒⇒⇒ Follow us: ⇒⇒⇒⇒⇒
♥ Facebook: – https://www.facebook.com/ncertjunction/
♥ Skype: – https://join.skype.com/Y0n7PswqY6Q7
♥ Zoom: – https://us04web.zoom.us/j/2084819455?fbclid=IwAR2NrIvKhl2kS2XovRm1VxCiqQ-_h4yO3rplh2ya1icKAaXIWm16TNhhBb4#success
♥ Twitter: – https://twitter.com/Ncertj
♥ Linkedin: – https://www.linkedin.com/in/ncert-junction/
♥ Telegram: – https://t.me/NcertJunction
♥ Pinterest: – https://in.pinterest.com/junction0696/boards/
♥ Website NCERT JUNCTION: – http://ncertjunction.com
♥ Instagram: – https://www.instagram.com/ncertjunction/
♥ Youtube: – https://www.youtube.com/channel/UCzL2Gfk8bnHmkCe358gcAQg?view_as=subscriber
♥ WhatsApp पर +91 95401 77026 से चैट करें : https://api.whatsapp.com/send?phone=919540177026&text=I%27m%20interested%20in%20your%20course%20for%20sale&source=&data=&app_absent
Call for Online/Offline tuitions for Class Xth: 9540177026
For registration please fill the form: Fix Class